WHO IS COACH MAC?
Coach Dave McGinnis is a former American football coach and college player who is currently the color commentator for the Tennessee Titans Radio Network. He was the assistant head coach of the Los Angeles Rams from 2012 to 2016 and was also previously the head coach of the NFL's Arizona Cardinals from 2000 through 2003. He has been a member of Farm Bureau Health Plans since 2017.
SOLVE THE CHALLENGE AND ENTER TO WIN
From December 14, 2020 to January 15, 2021, we will feature three Bobblehead Coach Mac challenges per week. On Mondays and Fridays, we will present a Where is Coach Mac Challenge where participants will guess his location in the state of Tennessee based on the image provided. And on Wednesdays, we will share a Can You Find Coach Mac Challenge for participants to find Coach Mac's hidden location in a holiday-themed photo.
For each challenge, you'll need to complete the form below and include your answer in the space provided. If you answer correctly, your name will be entered into the challenge drawing for your very own Bobblehead Coach Mac. We will select three winners per challenge.
Come back for each challenge – if you do, you'll have 12 opportunities to win! And at the end, we will put the names of all who entered at least once into a general drawing for the Farm Bureau Health Plans-branded IceMule cooler shown below: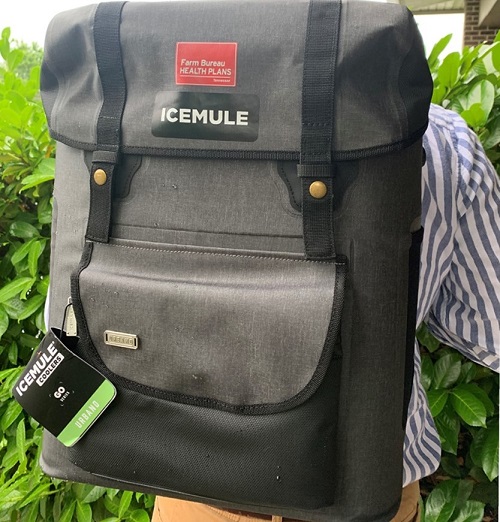 Where is Coach Mac?
Complete the form below with the correct location to enter the drawing.