In addition to your physical wellbeing, a healthy, balanced diet is essential to brain function, including memory and mood.
Below are two diets you can follow to improve your brain (and overall) health. Both of these diets lean heavily on foods that reduce blood pressure and/or inflammation – conditions that can exacerbate cognitive decline.
DASH Diet (Dietary Approaches to Stop Hypertension)
Focus on eating foods low in saturated fat, total fat, and cholesterol. Instead, stick to things like fruits, vegetables, and low-fat dairy. Also, try to incorporate whole grains, poultry, fish, and nuts on a regular basis. Stay away from red meats, sweets, sugared beverages, and foods high in sodium.
Mediterranean Diet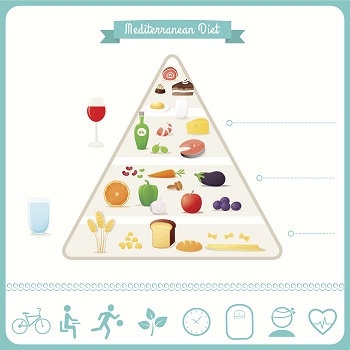 With this diet, the focus is on fruits, vegetables, nuts, and whole grains. This diet also finds healthy alternatives for common unhealthy options. For example, instead of using butter, use olive oil. Or you can use herbs to flavor your food rather than salt. This diet plan also avoids red meat and recommends adding fish and/or poultry to the menu at least twice a week.
So, in recognition of Alzheimer's and Brain Awareness Month, give one (or both) of these common-sense eating plans a try. They're good for both your body and mind!
Source: National Institute of Aging www.nia.nih.gov/health/what-do-we-know-about-diet-and-prevention-alzheimers-disease